Kyla Ebels-Duggan
Professor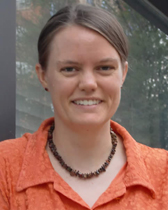 I work on contemporary issues in moral and political philosophy, and on the history of these fields, within a broadly Kantian tradition.  I am interested in how to understand our entitlement to, and responsibility for, acting on our own normative judgments on the one hand, and our dependence on, and reasons for deferring to, others' judgments on the other.  In early work I addressed these questions as they arise in political contexts and in interpersonal relationships of love. 
More recently, I published a series of articles concerning related issues about moral education.  I consider several aspects of this topic, including how to understand individual responsibility in the face of failed moral education, the proper role of the state in moral education, and the sense in which educators ought to aim to foster autonomy in their students.  I am a senior fellow at the Center for Ethics and Education.
I am currently working on several articles and a book manuscript concerned with how to understand the reasons that we have for valuing people and things.  I argue that we cannot reason to, but nevertheless do have reasons for our valuing attitudes.  Among these valuing attitudes I include interpersonal love and also commitment to the authority of morality or moral respect for persons.  I explicate the nature of the reasons that we can have for these sorts of attitudes, and explore the implications for moral education and childrearing, interpersonal relationships, and politics in a pluralistic society.
SELECTED PUBLICATIONS
"Beyond Words: Inarticulable Reasons and Reasonable Commitments," forthcoming in Philosophy and Phenomenological Research.
"Love (of God) as a Middle Way Between Dogmatism and Hyper-rationalism in Ethics," Faith and Philosophy

35:3, 2018, pp 279-298.

"The Right, the Good, and the Threat of Despair: (Kantian) Ethics and the Need for Hope in God," in Oxford Studies in the Philosophy of Religion, Volume 7.  Jon Kvanvig, ed.  Oxford, 2015.
"Autonomy as Intellectual Virtue," in The Aims of Higher Education: Problems of Morality and Justice, Harry Brighouse and Michael MacPherson, eds.  University of Chicago, 2015.
"Educating for Autonomy: An Old-fashioned View," Social Philosophy and Policy, 31:1, Fall 2014, pp257-275.
"Moral Education in the Liberal State," Journal of Practical Ethics, 1:2, December 2013, 34-63.
"Dealing With the Past: Responsibility and Personal History," Philosophical Studies, vol. 164:1, 2013, 141-161.
"The Beginning of Community: Politics in the Face of Disagreement," The Philosophical Quarterly vol. 60:238, January 2010, 50-71.
 "Moral Community: Escaping the Ethical State of Nature," Philosophers' Imprint vol. 9:8, August 2009.
"Against Beneficence: A Normative Account of Love," Ethics vol. 119:1, October 2008, 142-170.
WORKS IN PROGRESS
Reasonable Commitments and Inarticulacy about Value (under contract with OUP)
Normativity and Agency: Themes from the Work of Christine M. Korsgaard, coedited with Tamar Schapiro and Sharon Street (under contract with OUP)
"On Dignity and Consequences" for the Norton Introduction to Ethics, Elizabeth Harman and Alex Guererro, eds.
"Morality, Love and the Value of Humanity," for Essays on the Value of Humanity.  Sarah Buss and Nandi Theunissen, eds