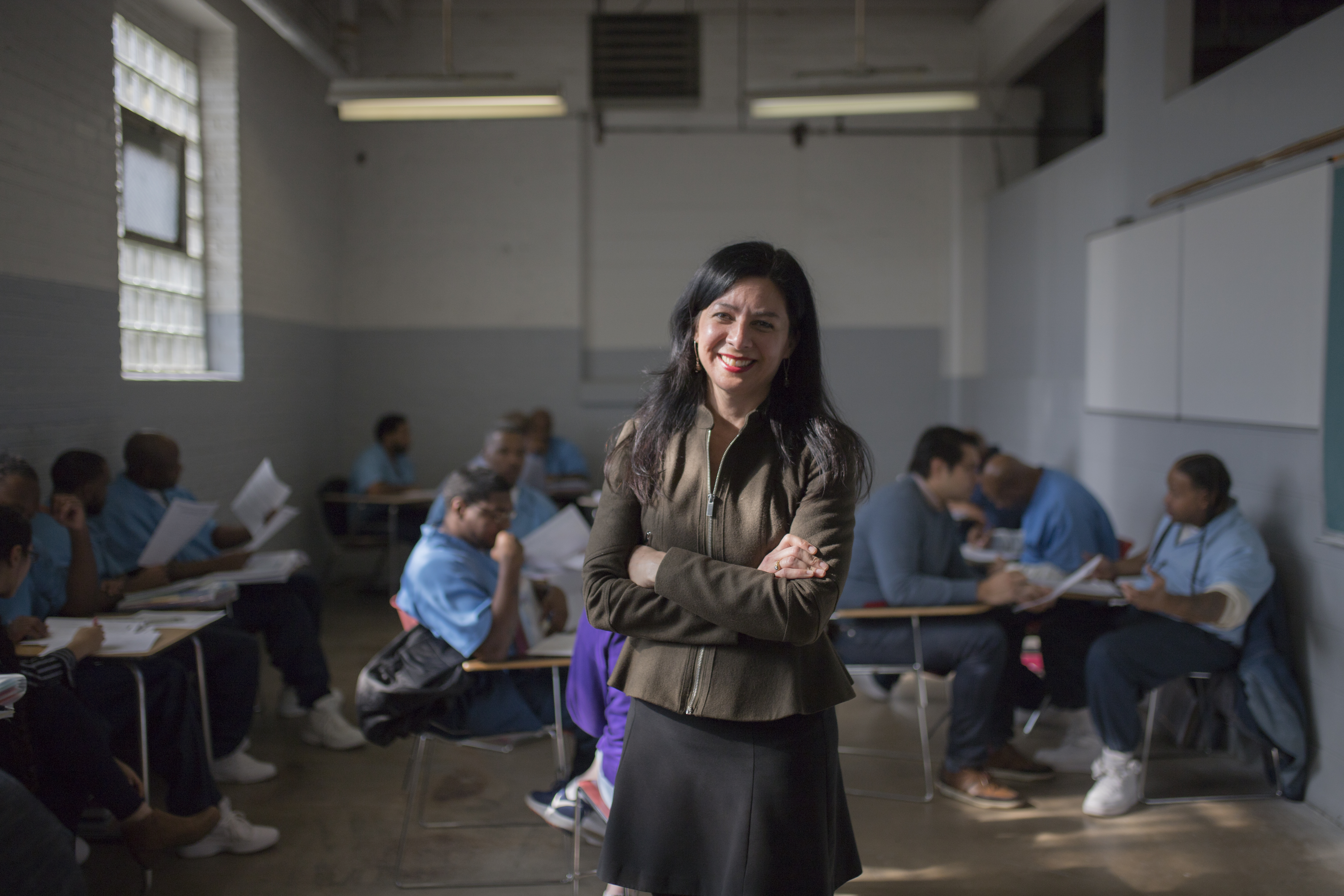 NPEP Receives $1 Million Mellon Grant
Founded in 2018, the Northwestern Prison Education Program (NPEP) is the only degree-granting program of higher education in the state of Illinois to offer a full liberal arts curriculum to incarcerated students. Partnering with Oakton Community College and the Illinois Department of Corrections, NPEP has statewide impact, reaching students at various stages of incarceration and preparing them for success in a broad range of future pursuits. After a successful inaugural academic year at Stateville Correctional Center, NPEP admitted its second full cohort of students in the fall quarter of 2019, bringing the student body to 41. This new cohort includes students who transferred from Danville and Menard Correctional Centers, marking the expansion of NPEP's availability to individuals from medium-security facilities. NPEP has also continued to provide four-week introductory college-level courses at the Cook County Jail in Chicago. Taught by Northwestern faculty and advanced Ph.D. students, these courses bring liberal arts education to pre-trial and short-term incarcerated students, offer professional development for graduate students, and deepen the connections between NPEP and the communities it serves. For undergraduate students in Evanston, the Undergraduate Prison Education Partnership (UPEP) has provided opportunities to partner with NPEP by raising funds, organizing events, and raising awareness about prison education. UPEP volunteers have offered invaluable resources to NPEP students, including a study skills workshop and mindfulness meditation.
In December, NPEP was honored to receive a $1 million grant from the Andrew W. Mellon Foundation. This funding will support ongoing programming at Stateville, expansion to new facilities such as women's prisons, reentry services and support for NPEP alumni, and broader efforts to promote public education about the impact of mass incarceration. As with most educational programs, NPEP faced unforeseen challenges in continuing to offer courses during the spring quarter due to the COVID-19 pandemic. However, in spite of the lack of video or online communications technology at Stateville, the program has continued to offer correspondence classes to the students at that facility. To further support its students and other members of vulnerable prison and jail populations, NPEP launched a fundraising campaign to supply these institutions with vital sanitary and hygiene materials. The call was met with support from individuals from all corners of the United States and abroad, totaling over $31,000. These funds allowed the purchase of 12,400 bars of soap, 550 gallons of hand sanitizer, 10,000 nitrile gloves, 1,000 isolation gowns, 4,800 surgical masks, and 1,000 individual hand sanitizer bottles. NPEP has distributed these resources to Stateville Correctional Center, Logan Correctional Center, Cook County Jail, and the Juvenile Detention Center in St. Charles.
Looking forward to the 2020-2021 academic year, NPEP will welcome its first cohort of women at Logan Correctional Center, making it the first program to offer higher education to incarcerated women in the state of Illinois. At both Logan and Stateville, the addition of "smart classrooms" will provide new learning opportunities by granting students access remote access to Northwestern resources. A postponed but not forgotten performance of Stateville Voices, a festival of short plays from NPEP students, will take place at the Goodman Theater. And finally, NPEP encourages the Northwestern community to keep an eye out for volunteer opportunities, on- and off-campus events, and other ways to get involved.