In Memory of Stephen White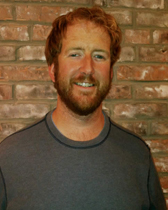 Stephen J. White joined the Northwestern philosophy department in 2012, after completing his PhD at UCLA, and was promoted to Associate Professor in 2019. His insightful and creative work in ethics, action theory, and political philosophy largely concerned issues of responsibility, including what we should take responsibility for, what reasoning responsibly comes to, and how we are especially responsible for our own lives.  Recently, he had been working on issues of practical reasoning, including whether and how predictions about how you are likely to act should figure in your own thinking about what to do and how epistemic reasons might interact with ethical considerations.  He was also thinking about the implications of group obligations, such as our collective obligation to address and mitigate climate change, for individual members of these groups. 
Steve was a deep and gifted philosophical thinker.  It's so difficult to write anything in philosophy that isn't either obvious or implausible. But, again and again, Steve produced carefully reasoned papers that reward their readers with new insight.  He would latch on to some idea that at first seemed peripheral, and then follow the thread until it became clear how everything was hanging on it.  His work dealt with abstract and foundational questions, but started with concerns that any reflective person might have, and succeeded in shedding light on these concerns. 
He was a fantastic interlocutor.  At any talk, he reliably had a question that would get at what was most interesting and important in the discussion.  Without fail he asked these questions in a generous, and genuinely curious, spirit.  He was never concerned to demonstrate his own intelligence, and always concerned to learn something new and push others to think their thoughts in the best possible way.
Students describe Steve as an inspiration. He showed enthusiastic interest in their work and raised insightful questions that challenged them both to dig deeper and to see the bigger picture. As an advisor, he helped his students see the unique contribution that a philosophical education would make in their own lives. And he made a lasting impression. Years after serving as his teaching assistant, some students say that they continue to model their approach to teaching after Steve's example of how to be an attentive, caring, and adaptable instructor.
Despite his outsized intelligence, those who had the joy of knowing Steve were often most struck by his gentle, unassuming personality and his kindness.  He was empathetic and caring, and did not hesitate to reach out when he saw others needed a hand or an ear.  In a testimonial on the Daily Nous, one philosopher remarked that was often the nicest person in the room at any conference that he was attending.  He was a great story-teller.  He had a deep love and knowledge of music, and was a skilled musician himself.  He laughed easily, and made those around him laugh too. 
Steve's tragically short career was nevertheless rich with accomplishments and honors. As a graduate student, he was awarded the prestigious Charlotte W. Newcombe fellowship for his dissertation, "Friendship, Beneficence, and the Self." At Northwestern, his teaching was recognized by the Associated Student Government of Northwestern in their honor roll for 2018–2019. One of his articles, "On the Moral Objection to Coercion," was selected by the Philosopher's Annual as one of the ten best philosophy papers of 2017, and in 2019 he was awarded the Laurence S. Rockefeller Fellowship at Princeton University's Center for Human Values.
Steve's excellent work, published in Ethics, Philosophy and Public Affairs, and Nous, among other venues, will continue to inform the philosophical conversation, but we are all left immeasurably poorer for the loss of his voice and presence.