John Linardakis
B.A. 1985
B.A. 1985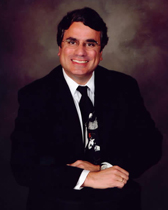 Entering college, I studied chemistry and then declared my major as Philosophy in Fall, Junior Year, 1983 as it was "less vertical" than the sciences.  The primary impetus for this was two-fold: (1) my father, a M.D., was diagnosed with cancer and died just after my freshman year in college; (2) the impact of studying philosophy was a stronger "force" due to the loss of a loved one during a vulnerable period of my life, and the strength of NU's philosophy department courses, guidance and wisdom conveyed by mentor, philosopher, and existentialist, Prof. David M. Levin. I studied under him and focused on phenomenology and existentialism.
Professor Levin became my shepherd in young adult life and learning, as I was impacted by his classes and teachings in ways of living, developing thinking and writing skills that I have used throughout my adult life to think, communicate, solve problems analytically, work in science and medical neuroscience research, and teach in academic sciences, corporate industry, and college chemistry. The early study and training in philosophy has provided me the development of higher order thinking skills in order to work and succeed at any given task, live life as it is actually lived, ask the more profound questions in life, while science has provided a means of attempting to answer those questions with concrete data and truths and earning a sensible, practical living. 
I have held successful academic and industrial work experiences in premiere settings that I attribute to the early study of philosophy and liberal arts and sciences at Northwestern, as well as an advanced graduate degree from Northwestern. With a philosophy degree in hand, I worked in a business office, doing administrative/office work, returned to Northwestern to earn a master of science degree and then, taught junior high science and entered immunoassay chemistry/diagnostics industry for over a decade, with combined adolescent and adult teaching experiences for over a decade, and ten years of fundamental medical research experience, the last seven years at Feinberg School of Medicine, laboratory of Magerstadt Memorial Professor of Physiology, Dr. John F. Disterhoft. I am also adjunct professor of Chemistry at College of DuPage in Glen Ellyn, Illinois. As a professional musician, I have performed on occasion.
Back to top