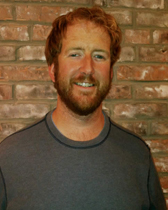 With great sadness, the Department of Philosophy announces the death of our colleague and friend, Stephen J. White. Steve joined the department in 2012, after completing his PhD at UCLA, and was promoted to Associate Professor in 2019. His insightful and creative work in ethics, action theory, and political philosophy largely concerned issues of responsibility, including what we should take responsibility for, and how we are especially responsible for our own lives.
Recently Steve had been working on issues of practical reasoning, including whether and how predictions about how you are likely to act should figure in your own thinking about what to do.  He was also thinking about the implications of group obligations, such as our collective obligation to address and mitigate climate change, for individual members of these groups.  Steve's articles, published in Ethics, Philosophy and Public Affairs, and Nous, among other venues, will continue to inform the philosophical conversation, but we are all left immeasurably poorer for the loss of his voice.  
Steve was a fount of philosophical insight, but also a hilarious story-teller. His easy-going good humor and understated wit were a gift to our community. Our thoughts are with his wife, Jessica Lake, and daughter, Lucy Noriko. He will be deeply missed.
A memorial workshop to honor Steve will be held September 24th and 25th. Please register here to attend.